Pet Care Tips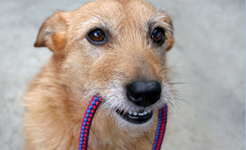 It is a goal of Napa Humane to provide you with the necessary tools and information to be the best pet "parent" you can possibly be. The tips on the following pages will help you prepare for a disaster, avoid holiday mishaps, choose the right pet for your family, determine if this is the right time to adopt a new furry companion, and give suggestions for traveling with a pet or renting with a pet.
And for the New Year, here's a list of New Years' Resolutions for your Pet!

Something else you'd like to learn? We welcome your feedback – please email us, or call 707.255.8118 x201.