event calendar
Announcements
events
Compadres Rio Grille Walk Kick-Off Party
By: Julia Dodge
Updated: July 22, 2014 4:35PM
July 6, 2014

Compadres Rio Grille (505 Lincoln Avenue in Napa) is hosting a fiesta buffet and Walk kick-off party on Thursday, July31st ! Check in for the Walk and pick up your wrist band and t-shirt PLUS nosh on great fiesta fare, listen to live music, and relax on the Compadres Koi Deck! The cost is $20 and Compadres is donating 50% of that back to your Walk page or the Walk page of your choice. 
(
more
)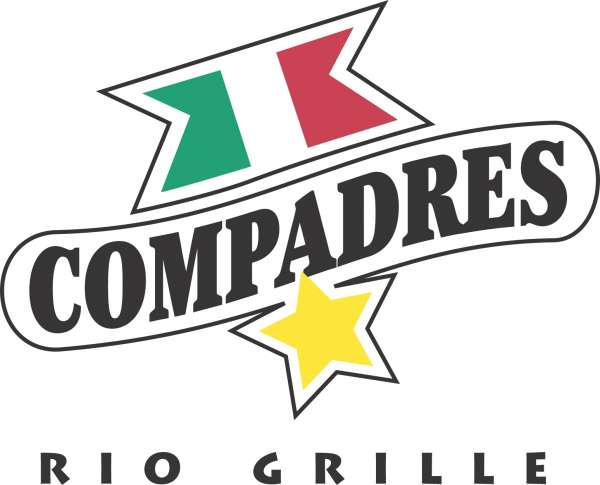 You know what we're talkin' about…a fiesta like only Compadres Rio Grille can throw!
Don't miss the fun as Napa Humane takes over their large party room for a delicious buffet created just for us, with HALF of the proceeds generously donated by Rick, Jeff, and the Compadres team to benefit Napa Humane's Walk for Animals!
And, if you're already registered for Walk for Animals, while you're there, take advantage of early check-in! If hanging out at Compadres on a beautiful summer evening isn't enough, consider this…
Avoid the early-morning check-in lines the day of the Walk.
Get your official Walk for Animals t-shirt and ID tag so you're ready to go on Sunday!
For each buffet dinner ticket purchased, $10 (half of the dinner cost) is added to your fundraising goal – maybe even bumping you up to the next prize level!
Bring your friends so they can support your participation ($10 from each of their buffet dinners goes towards your fundraising goal, too!)
Make it a team gathering! Increase your team's donations and celebrate your fundraising success over dinner and beverages with your Walk for Animals team – you deserve it!
We hear that the Compadres' crew is cookin' up their famous Chicken Quesadillas, creating a Jalisco Soft Taco Station, and more for the buffet! The event also features a private cash/no-host bar and chips and salsa service on Compadres' amazing Koi Deck! 
Who:  You, your friends, family, colleagues, neighbors, teammates…you get the idea!
When: Thursday, July 31st  (early check-in begins at 4:00 p.m., buffet dinner served 5:00 to 7:00 p.m., then feel free to hangout with Napa Humane friends and family!)
Where: Compadres Rio Grille, 505 Lincoln Avenue, Napa, 94558; 707.253.1111
Cost: $20 per guest ($10 of which goes to Napa Humane's Walk for Animals or the fundraiser of your choice!)
Tickets for the buffet dinner will be available at the door. If you plan to join us, it would be GREAT if you let us know by a quick RSVP to Adrienne Amdahl at aamdahl@napahumane.org by July 28th…it helps our friends at Compadres know how much great grub to whip up for us!
Walk For Animals!
By: Wendi Piscia
Updated: July 16, 2014 11:34AM
July 5, 2014
Join us for Walk for Animals 2014 – a fun Napa Humane event and leisurely walk through Downtown Napa (with or without a pooch!) in support of pets throughout the Napa Valley. Get all of the details here: http://napahumane.org/walkforanimals/
Pet Adoptions at Napa Farmers Market
By: Wendi Piscia
Updated: April 29, 2014 12:35PM
April 7, 2014
Do you want to meet some amazing pets for adoption?  Join us on the first and last Tuesdays, and the second Saturday of each month, May - October, at the Napa Farmers Market.  We'll be on site from 9:00 a.m. until 12:30 p.m. with cats and dogs who are available for adoption from the Napa County Animal Shelter.  The Napa Farmers Market is located on First Street next to the Oxbow Public Market.  We'll see you there!
Mobile Pet Adoptions at Pet Food Express
By: Wendi Piscia
Updated: April 9, 2014 10:15AM
February 3, 2014
We'll have dogs from the Napa County Animal Shelter at Pet Food Express (Bel Aire Shopping Center) on the third Sunday of each month - May - October, from 1:00 p.m. until 4:00 p.m.  Come on by!  And remember, cats are always available for adoption at Pet Food Express at their amazing Cat Adoption Center.  You may see the cats at any time during Pet Food Expresses business hours.

Please note that we will be at Pet Food Express on the 4th Sunday in June (June 22nd) instead of the 3rd Sunday.  
99.3 THE VINE Adoptable Pet of the Week
By: Wendi Piscia
Updated: March 14, 2014 1:18PM
January 4, 2009
Tune in every Thursday at 8:40 a.m. to hear about the featured adoptable pet of the week and to get valuable pet care tips.   
Weekly Vaccination/Microchip Clinic
By: Wendi Piscia
Updated: August 21, 2013 10:44AM
January 2, 2009
Napa Humane Spay/Neuter Clinic holds a drop-in vaccination/microchip clinic every Friday from 9:30 a.m. until 1:00 p.m. NO APPOINTMENT NECESSARY!  Our vaccination and microchip clinic is for Napa County residents only - thank you!
Please, for everyone's safety, have your dog on-leash and your cat in a carrier. 
(
more
)
Napa Humane Spay/Neuter Clinic
3265 California Boulevard
Napa, CA 94558
707.252.7442
| | |
| --- | --- |
| Rabies (dogs/cats) | $ 6 |
| DHPP (dogs) | $ 9 |
| FVRCP (cats) | $ 9 |
| FeLV (cats) | $ 9 |
| FeLV/FIV test (cats) | $19 |
| FeLV test (cats) | $14 |
| Microchipping (dogs, cats, and rabbits)    | $11 (includes initial registration) |
Click here for more information about the above listed vaccinations.