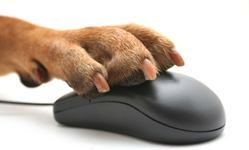 Thank you for making the decision to alter your pet - spay/neuter is the cornerstone of ending pet overpopulation and we applaud you doing your part to help end the suffering of homeless animals.
To request a surgery appointment for your pet at Napa Humane's Spay/Neuter Clinic, please complete this form and our Clinic staff will contact you via telephone to schedule and confirm your pet's appointment day.
We welcome out of county residents to utilize our Spay/Neuter Clinic March 2017- June 2017.


Please note: completing this form does not schedule a surgery appointment.